3 Awesome Ways to Use Graphs in Your Class
September 27th, 2017
Mike Gecawich
You know the saying, a picture is worth a thousand words?
Well, when it comes to analyzing data, this couldn't be truer.
Graphs are the "pictures" that we use to display data, and they are everywhere.
Whether you're reading the Sunday paper, checking out the stock market, or checking out an infographic on the presidential election, there are countless ways that we come in contact with graphs every day.
For this reason, it is essential that teachers teach students not only how to read, interpret, and analyze graphical information, but also how to evaluate the benefits of various graphs and even create their own.
Read on for some great resources and activities you can use to make graphical data come alive for your students.
Graph-Based Classroom Exercises
Student Progress Monitoring
Using graphs to monitor progress towards academic goals can be incredibly powerful for students.
Most teachers will agree that goal setting can be a great way to invest students in learning and skill mastery. Unless there is a clear way to measure and monitor progress towards a goal, though, the benefit of this practice is null and void.
Graphs can help make student progress tangible and can have a number of fun uses in your classroom.
Teachers can print out a graph template where students record their periodic progress on anything from a weekly reading quiz to their WPM in typing.
For a more tech-based classroom, a similar task could be done on computers. Students can record progress in an Excel sheet and then generate a graph from their personalized data.
Just make sure to plan time into your weekly lessons for students to track their progress after an assessment.
Graph Type Analysis
Knowing how to display information graphically is an important skill that takes a good deal of thought.
One often tricky element? Which type of graph is best for displaying which types of information?
A great way to get students thinking about the merits and drawbacks of different types of graphs is to have them evaluate the usefulness of various graphs that display the same information.
Depending on how competent your students are in creating their own graphs, you could either ask them to create different graphs to display a given data set or create the graphs for them.
Working in groups, have students analyze whether a pie graph, bar graph or line graph is best for displaying the information at hand.
By repeating this process a number of times, students can begin to draw conclusions about which graphs should be used when.
Create Graphs from Excel
One of the most common ways that professionals create graphs is using Microsoft Excel.
While developing this skill takes practice, once you know what you're doing, there are an endless array of tools you can use to create visually appealing graphs.
With the iAcademy course Excel It! 2E, students can learn to create graphs from Excel through a number of fun and teen-related activities.
Whether tracking the popularity of iPhone games or looking at Summer Olympic results, students will master the skill of creating graphs in Excel.
Knowing how to understand, analyze, and present information through graphs is an important skill for students to master. With these resources and activities, your kids will be on their way to becoming graph experts.
Resources for Creating Graphs
If you want to take your data to the next level, there are a number of websites that teachers can use to generate quick interactive graphs and infographics.
Two of our favorites are infogram.com and piktochart.com, which are free services that allow users to input data, choose a design, change colors, and activate interactive tools to better display information.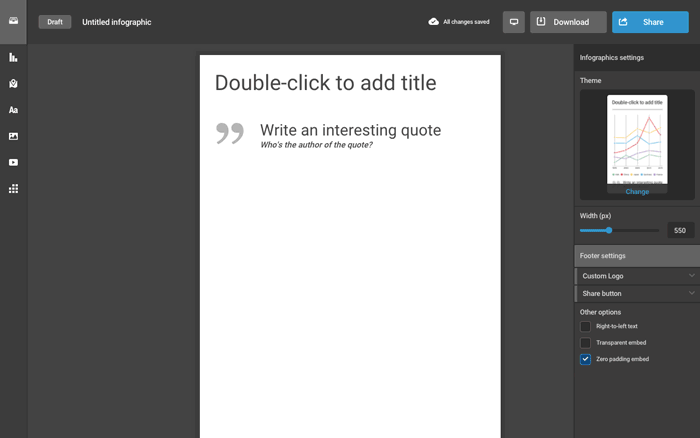 Consider using these tools to create your own graphs that relate to content you're teaching in your class. Or consider displaying fun information about your students themselves (time spent per night on homework, for example).
Once your students get the hang of reading and analyzing graphs, these same websites can help them create their own.